Forward an email for Alexandra, a burn victim in Poland-Fiction!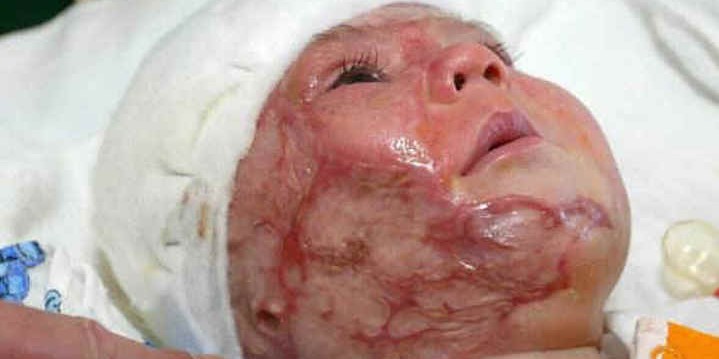 Forward an Email for Polish Burn Victim Alexandra-Fiction!
Summary of eRumor:
A picture of a burned infant girl with the story that her name is Alexandra and she was injured in a house fire in Poland.  She's being cared for in Cracow but her care is expensive and her parents are not able to keep paying.  You are asked to forward the email and they will receive 3 cents for each forwarded email to apply to Alexandra's care.
The Truth:
The story is true but the email promising help for Alexandra is a hoax.
This email came to our attention in December, 2006.
The pictures are of little Aleksandra Kuczmow whose home was destroyed by fire in 2005 in Poland.  She was 14 months old at the time.  Her parents, Anna and Peter Kuczmow, were described as poor and all their possessions were destroyed in the fire.
Aleksandra was under treatment in Krakow.
There was a fund-raising campaign for her treatment that was broadcast on Polish television.
There is no system being used on the Internet that traces the pathways of forwarded emails to compensate anybody.
Updated 12/12/06
---
A real example of the eRumor as it has appeared on the Internet:
Dear All,
   

Alexandra came out of a rigging fire alive, but now has to fight for
her life and a normal future. She is 14 months old and she has burnt skin all over her body, damage facial bones (as a result of very high temperature). She does not have half of her face. She is in hospital in Cracow – Poland and one of the best specialist is looking after her. However she still has to go through many surgeries and then long rehab. Unfortunately her parents do not have any more money.
Therefore we are asking for your help. For each forwarded email her parents will get 3 cents. Please help them and forward that email to as many people as you can.