The Role Faith Played in Atlanta Hostage Ashley Smith-Truth!
Summary of eRumor:
 
The dramatic story of Ashley Smith who was held hostage in Atlanta, Georgia by an accused rapist and fugitive from the law who police say killed four people during his run from the law.
 
The Truth:
This story is a first for TruthOrFiction.com.
There is no eRumor circulating that we know of about Ashley Smith, but thousands of people have come to TruthOrFiction.com and used our search engine to try to find her name and, presumably, the truth of her story.
We've drawn from a story from Assist News Service to provide the details.
ASSIST News Service (ANS) – PO Box 2126, Garden Grove, CA 92842-2126 USA
Visit our website at: www.assistnews.net — E-mail: [email protected]
Thursday, March 17, 2005
ASHLEY SMITH'S FAITH AND CALMNESS LED TO NICHOLS SURRENDER
She Believes God Brought Him to Her Door



By Ginny Johnston/Associated Press/CNN
Special to ASSIST News Service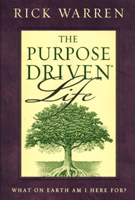 ATLANTA, GA (ANS) — Ashley Smith, the women held hostage in her apartment by the Brian Nichols, the suspect Atlanta's courthouse killings, said during the time she was held captive, she talked to him about her faith and trust in God, read to him from Pastor Rick Warren's best-selling book, "Purpose Driven Life," which is currently selling about a million copies a month. (Pictured: Purpose Driven Life book cover).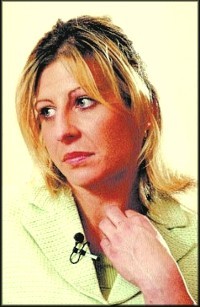 Smith, a 26-year-old waitress, mother and student said she calmly talked to Nichols, turning from hostage to confidant as they discussed God, family and pancakes, along with the massive manhunt going on outside her apartment. (Pictured: Ashley Smith, 26, of Atlanta recounts her hostage experience with murder suspect Brian Nichols during an interview in Atlanta Sunday – AP/Atlanta Journal Constitution, Curtis Compton).
"I believe God brought him to my door," Smith said just hours after her 911 call ended a manhunt for Nichols, who is accused of killing four people and wounding a fifth.
Smith said Nichols, 33, took her hostage in the parking lot outside her apartment when she returned from a store about 2 a.m.
"He said, 'I'm not going to hurt you if you just do what I say,' " she said. " 'I don't want to hurt you. I don't want to hurt anybody else.' "She said Nichols tied her up with masking tape, a curtain and extension cord and told her to sit in the bathroom while he took a shower. "I thought he was going to strangle me," she said.
Though her ordeal began with Nichols sticking a gun in her side and tying her up, it ended with the weapons on the floor, as he let her go to see her young daughter.
After hours of talking about the killings, their families and God, Smith said Nichols just wanted to be normal.
"I honestly think when I looked at him that he didn't want to do it anymore," Smith said in a statement televised on CNN. If he did not give up, she told him, "lots more people are probably going to get hurt, and you're probably going to die."
During the night, Smith had gradually earned his trust and the two were able to relate about family matters. "I told him I was supposed to see my little girl the next morning at 10," Smith said. "I asked him if I could go and he said no."
The situation also stirred emotion in the young mother. Choking back tears, she said she told Nichols that her husband died four years ago and that if he hurt her, her daughter would not have a mother or father.
Eventually he untied her, and some of the fear lessened as they talked. Nichols told Smith he felt like "he was already dead," but Smith encouraged him to consider the fact that he was still alive a "miracle."
"You're here in my apartment for some reason," she told him, saying he might be destined to be caught and to spread the word of God to fellow prisoners.
Smith called 911 after she was freed, and police quickly surrounded her suburban apartment complex. When authorities arrived at the scene, Nichols gave up peacefully, waving a white towel in surrender, after Smith had convinced him to give up.
Nichols allegedly overpowered a courthouse deputy who was escorting him to his rape trial Friday and took the deputy's gun, then entered the courtroom where his trial was being held and killed the presiding judge and court stenographer. He also is accused of killing a deputy who tried to stop him outside the courthouse and a federal agent during his flight from authorities.
Since his surrender and arrest, Nichols went before a judge on Tuesday, and was told that he now faces murder charges for the crime spree that left an Atlanta judge and three others dead. He remained calm and only spoke once in the court as the judge asked him if he had any questions. "Not at this time," said Nichols.
He had been in federal custody since his arrest on a federal firearms charge. But officials announced Monday that the charge had been dropped so he could be handed over to Fulton County authorities, who will likely be the first to prosecute him.
Nineteen officers accompanied Nichols inside the cinderblock jail room on Tuesday at Fulton County Jail, as he went before the judge, his hands and ankles shackled as he was informed that authorities plan to charge him with murder.
He faces federal and state charges in the deaths of a judge, a court reporter, a deputy and a federal agent. Prosecutors will likely decide within 30 days what new charges to file, said Fulton County district attorney's spokesman Erik Friedly.
Nichols was being retried for rape and other charges when he escaped on Friday. That case was declared a mistrial Monday at the request of Nichols' attorney, Friedly said.
Barry Hazen, Nichols' attorney on the rape charge, has said continuing with that earlier case would be a waste of time and tax dollars. "He's facing four homicide charges that could carry the death penalty. In the best-case scenario, he's in jail for life. What's the point?" Hazen said Sunday.
ASSIST News Service is brought to you in part by Open Doors USA, a ministry that has served the Suffering Church around the world for nearly 50 years.  You can get more information by logging onto their website at www.opendoorsusa.org