Budweiser Being Renamed "America"-Mostly Fiction!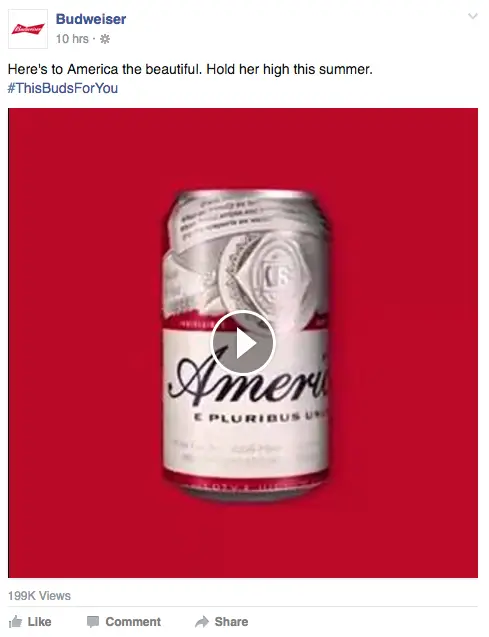 Summary of eRumor:
Reports that Budweiser is being rebranded "America" for the summer have swept social media.
The Truth:
It's true that "America" will replace "Budweiser" on labels this summer — but the seasonal packaging doesn't mean that Budweiser is actually changing its name to America.
The story went viral after Budweiser released a video that showed the new seasonal design for its beer labels being rolled out for the summer of 2016. The can features "America" written in Budweiser's trademark cursive font with "E Pluribus Unum," which is Latin for "Out of Many, One," scrawled beneath it:

Budweiser plans to use the seasonal labels from late May through the November presidential election. Reports like this one from an NBC News affiliate in New York have contributed to rumors that Budweiser is actually renaming itself  "America" for the summer:
Budweiser, now owned by Belgium's AB Inbev, will rename its beer America this summer and alter its labels with images and phrases affiliated with the republic.
However, including the name "America" on labels is hardly the same as officially renaming or rebranding a company. Besides, the Budweiser name and logo still prominently appears on the label. This a well-planned and executed marketing campaign. That's why we're calling it "mostly fiction."