Halal Meat at Costco-Unproven!
Halal Meat at Costco-Unproven!
Summary of eRumor:
 
This is a forwarded email that said that Halal meats are beginning to appear at the meat sections at Costco all over the U.S and Canada.
The Truth:
We have not found any evidence of a national program to sell Halal meat at Costco.
This eRumor has been circulating for a few years and seems to go viral every year around the months of October and November.   We sent our Truth or Fiction team to a local Costco in Signal Hill, California on a fact finding tour on October 30, 2013.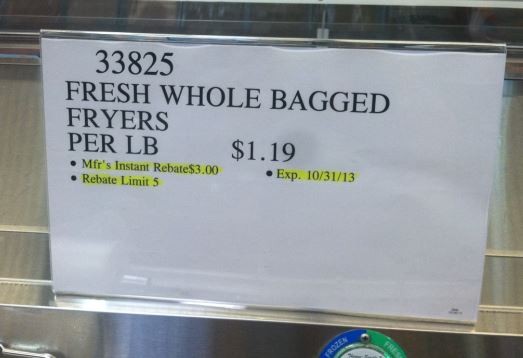 We took the above photo at the Signal Hill Costco, which appeared similar to the photo that appeared in the eRumor, but found no Halal meats on display.
At the time of our investigation we checked the Costco website and found a variety of Kohsher products but there were no Halal products listed by the big box vendor.
We are not ruling out that this could have possibly been a one time seasonal promotion in an area where there is a large demographic of Muslims, such as Dearborn, Michigan.  We are still trying to reach a spokesperson at Costco for a statement.
Blogger Ann Barnhardt is mentioned in the eRumor but we did not find any articles about Halal products on her website.
Posted 11/19/13

Related eRumors:
Ann Barnhardt's Response to a Death Threat