Just a year after a right-wing blog pushed the false narrative of "forced cross-dressing" on its site, another one got attention for doing the same thing.
In this case it was the now-defunct "Free Patriot" blog, making up a story about "Sunny Oaks Elementary School" requiring students to do so:
The staff is under question by parents and media after a student came home complaining to her parents that she had to dress up in boys clothes over her dress that she wore to school.

Parents of the girl said to Fox News, "It is bad enough that our society is now forcing us to allow transgenders into the wrong bathrooms, but for our school system to teach our kids that this is normal is absolutely wrong."
Much like the post's argument, the photograph used for the story was recycled; in 2013, for instance, it was used to boost a fake story on the "National Report" blog about a student suspended from "Anon Elementary" for wishing their teacher a merry Christmas: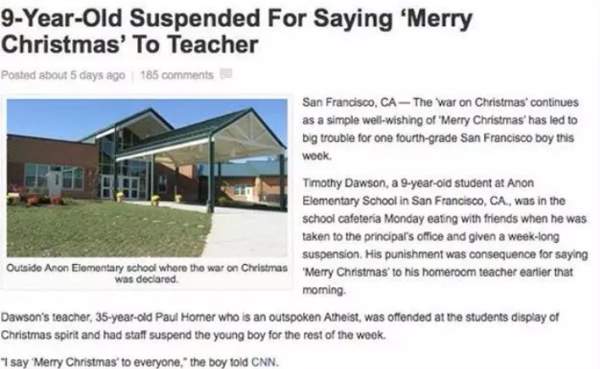 We had previously reported the building in the photograph as belonging to "PERSON's International Elementary School in Canada." However, a website listed for that institution does not work and we have not been able to find a separate listing for such a school. The building does, however, resemble a real school in the U.S.: Park's Ridge Elementary in Maryland: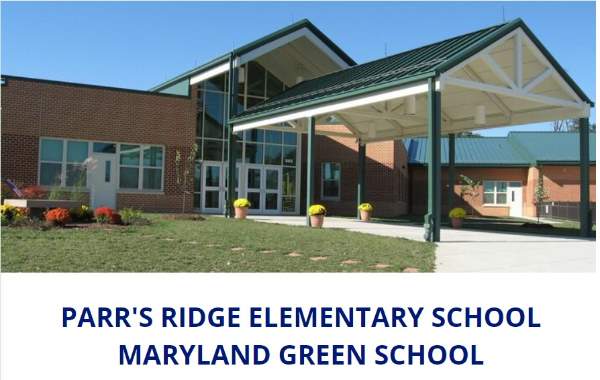 Whether Park's Ridge was the source of the original photo is unclear.
Smearing "cross-dressing" or drag has further degenerated since the blog's publication; as various outlets have reported in 2022, false online allegations have been used to encourage or excuse both physical and legislative attacks against LGBTQ communities and events.
Update 6/14/2022, 1:24 p.m. PST: This article has been revamped and updated. You can review the original here. — ag