Photo of Elk Hunter With Mountain Lion Watching in Background-Fiction!
Summary of eRumor:
A forwarded email that includes a self portrait taken by an elk hunter in North Dakota.  It shows a mountain lion behind the unaware man posing with the elk he stalked and hunted.
The Truth:
 
This is a digital manipulation of a mountain lion pasted into the hunter's photograph.   The original image was taken from the Camera Trap Codger web site.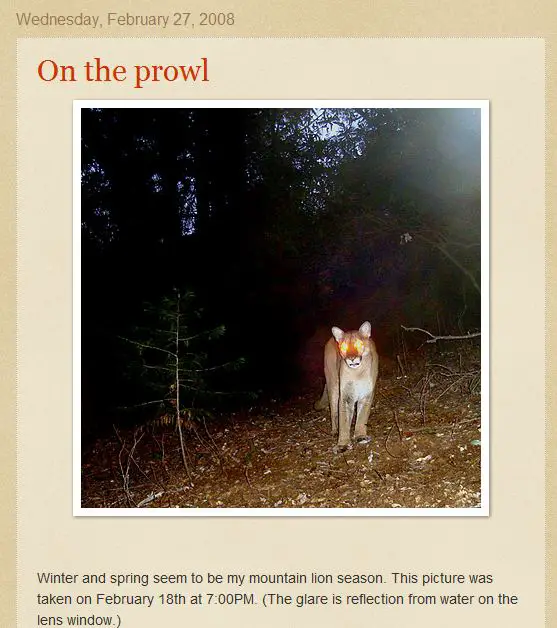 Screen shot showing original image of mountain lion from Camera Trap Codger web site.
updated 12/26/11