Photo of President George W. Bush Dancing With Wounded Warrior-Truth! But Inaccurate Details!
Summary of eRumor:
 
This is a forwarded email with a photo of former President George W. Bush dancing with young woman who has an prosthetic leg.  The email said that the photo was taken during a bi-weekly picnic at his Crawford ranch in Texas for wounded victims from the Ft. Hood attack.
The Truth: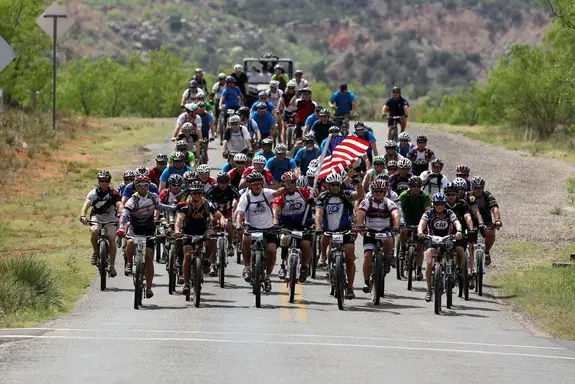 The photo is real and was taken of President Bush and First Lieutenant Melissa Stockwell U.S. Army Retired during festivities after the Warrior 100K Ride.
The ride was presented by the George W. Bush Presidential Center on April 26-28, 2012 where "nineteen servicemen and women wounded in Iraq or Afghanistan joined President George W. Bush for a 100 kilometer mountain bike ride in Palo Duro Canyon State Park."
According to her bio, Stockwell was on deployment on April 13, 2004 when the HUMVEE she was in "was hit by a roadside bomb and Melissa suffered the loss of her left leg above the knee."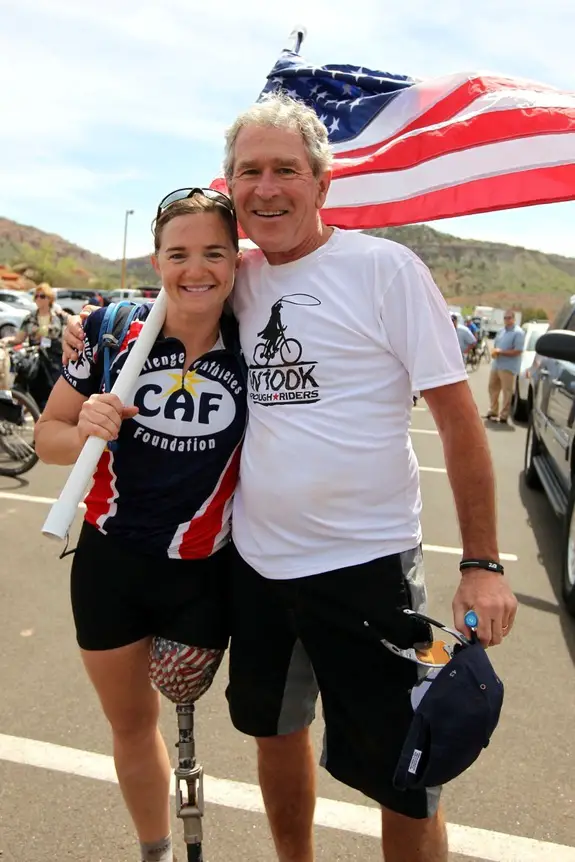 President George W. Bush and Melissa Stockwell
According to the book, In the President's Secret Service by Ronald Kessler President Bush, codenamed by the Secret Service "Trailblazer," loved jogging and the Secret Service had to assign their best runners to keep up with him.   The book said that President Bush was diagnosed with bad knees, which forced him to give up jogging  and switch to riding a mountain bicycle.
Details and videos of the ride are posted on the Warrior 100K Ride web site.  Click for W100K web site.
updated 08/31/12