Legal Drinking Age Being Raised to 23 in February-Fiction!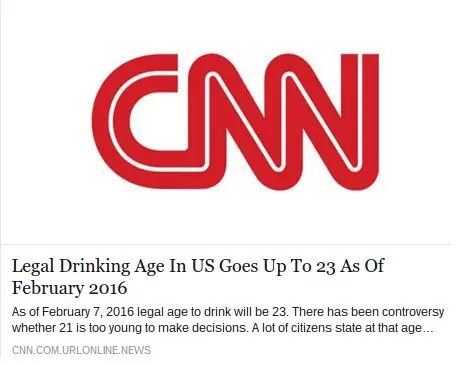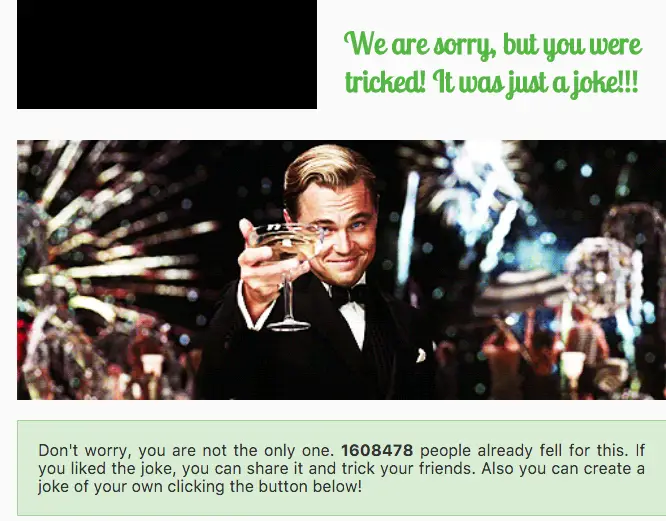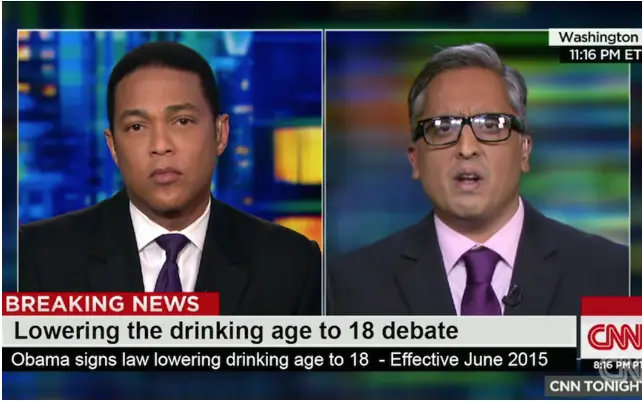 Summary of eRumor:
Social media sites have been abuzz with a report that the legal drinking age will be raised to 23 in February 2016.
The Truth:
A website that helps people prank their friends with false news reports is behind the false claim that the drinking age will be raised to 23 in February 2016.
The website is called URL Online. There, users can use a simple form to create "news pranks" that appear to come from legitimate media outlets and share them on social media to trick their friends. The false report that the legal drinking age would be raised to 23 in February appeared to come from CNN:

When people click through on a link to read the report, they're directed to a web page that says, "We're sorry, but you were tricked! It was just a joke!!!" Then, of course, readers are encouraged to share the post to "prank" their friends:

Within days, nearly 1.7 million people had clicked on the link. Those who read the post but didn't click on the link to read the entire report, however, had no way of knowing that it was a prank, which fueled confusion.
This isn't the first time that false reports have been circulated about changes to the legal drinking age, either. In February 2015, another false report that appeared at Daily Buzz Live claimed that President Obama had signed a law lowering the drinking age to 18.:

In reality, the federal government doesn't set minimum drinking ages — states do. The National Drinking Age Act of 1984 takes steps to force states to set the minimum drinking age at 21, however. Any state with a lower drinking age would 8% of its federal transportation funds, which has prompted states to make 21 the minimum drinking age.