Michigan State Government Offers Arabic Instructions to Callers and Website Visitors-Truth!
Dearborn School Districts Only Hire Arabic Speakers for Front Office-Unproven!
 
Summary of eRumor:
Forwarded emails alleging that the camel is officially in the tent in the state of Michigan where state and local government offices are offering instructions in Arabic on automated telephone systems and websites. Some versions say this is occurring in Dearborn and the School District only hires bilinguals qualified in the Arabic language to work in the front offices in schools.
The Truth: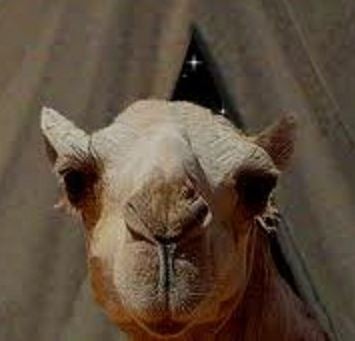 The toll free number in the email reaches the Electronic Benefit Transfer (EBT) program for the state of Michigan, which offers language options for English, Spanish and Arabic.
The Michigan.gov website also offers assistance in English, Spanish and Arabic, as well as a variety of other foreign languages.
Dearborn Public Schools district phone (313) 827-3000 offers instructions in an Arabic language (possibly Farsi) after the opening message in English. We have not determined if the school district only offers jobs in the front office of schools to only bilingual Arabic speakers.   We have a call into the school district and will post further findings here when we get them.
Dearborn City Hall may not be that accessible to non English speakers.  We checked the website of the city hall of Dearborn, Michigan and all text appears in English.   All contact information on the website is English only as well.
Michigan has a large number of residents from all over the world and immigrants from the Middle East make up a high percentage of their population. It is not uncommon for state and local governments all over the U.S. to offer help in languages other than English based on the demographics of their residents.  This is simply a practice that reaches out to a diverse population which helps to get their information out to citizens.
In comparison to the rest of the nation, Michigan takes third place in Arabic immigration, according to a December 4, 2003 article by the Michigan Daily. The article said, "Almost half of the Arabs in the United States live in five states – California (190,890), New York (120,370), Michigan (115,284), New Jersey (71,770) and Florida (77,461)."   At the time of our investigation those numbers are ten years old but we found that the Census Bureau has more current information posted on data collected between 2007 and 2011 for the state of  Michigan.  Click here to access that information.
EBT eligibility, according to the Michigan Department of Human Services website, "is based on the financial situation of all members in a household."    It is limited to U.S. Citizens or what the department calls residents with "acceptable alien status."   The federal definition of this term, according to Title 8 -Chapter 14 – Subchapter IV – § 1641 of the U.S. Code  is an immigrant in the country legally.  Immigrants may have applied for permanent  visas, been granted asylum or refugee status.  There are a number of other criteria defined by the U.S. Code for "acceptable alien status."
The eRumor circulating the Internet no doubt originated from someone who has forgotten that the U.S. is a nation of immigrants and that many people from the Middle East came to the U.S. to escape religious persecution from the sort of extremist activity that is being combated in the war on terror.
Posted 09/23/13   Updated 2/17/14