Obama White House Intentionally Omits American Flags from Press Conferences-Fiction!
Summary of eRumor:
This is a forwarded email that said President Obama held a press conference with no American flag behind him.  The email said this was done intentionally because Obama said he was going to change America.
 
The Truth: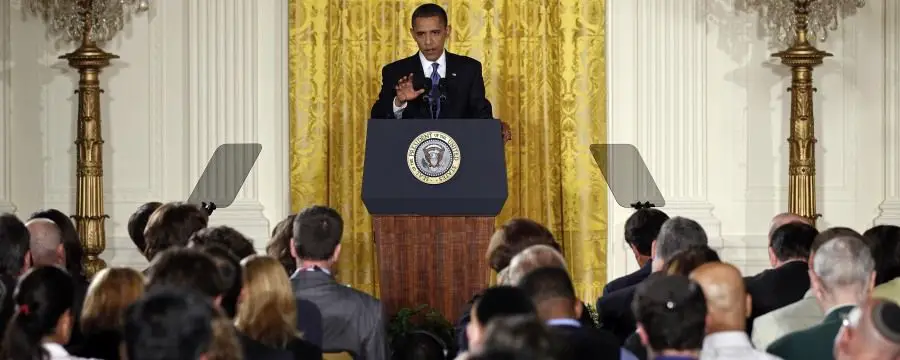 Above is the photograph of President Barack Obama holding a news conference in the East Room of the White House on May 27, 2010 to discuss the British Petroleum (BP) Deep Water Oil Crisis before a large number of members of the media. From video posted on the White House website we have been able to ascertain that no American flag was present behind the podium from where President Obama spoke.  The absence of an American flag behind the podium does not appear to be a policy change of the present administration.  There have been other press conferences where the President stood in front of the flag as he addressed the members of the media.
Some versions of the forwarded emails comment about Arabic symbols on the golden drapes in the East Room of the White House.   This is a pattern that was selected by Jacqueline Kennedy when she headed up the White House restoration project back in the early 1960's.   We have findings posted on a separate page about a rumor that said President Obama had redecorated the Oval Office. Click here for findings.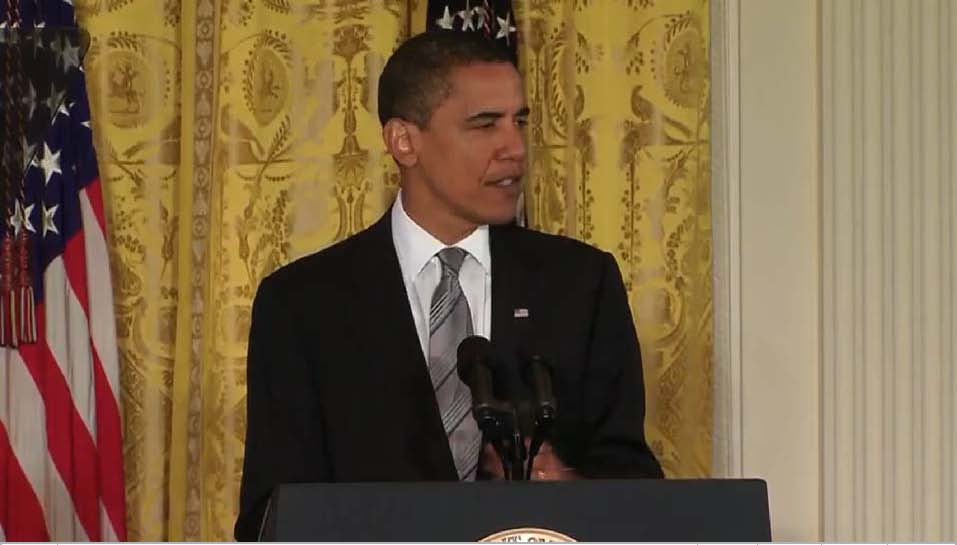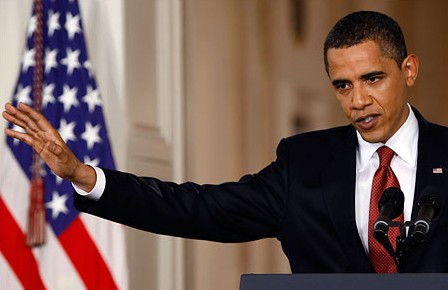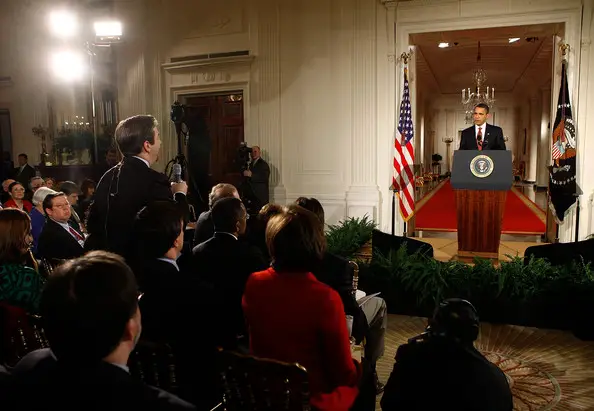 Also, this is not a presidential first and we have posted some photos of past Presidents addressing the media without an American flag in the room: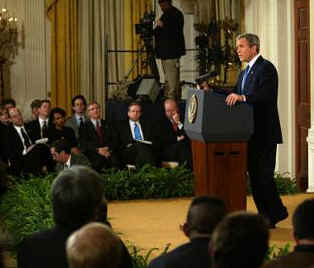 President Bush Press Conference in 2003 in the East Room Press of the White House.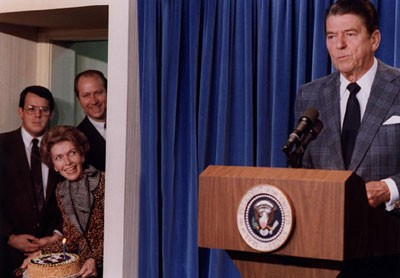 President Ronald Reagan holding a Press Conference as First Lady,Nancy Reagan,
prepares to surprise him with a birthday cake. (photo courtesy of presidentialimages.com)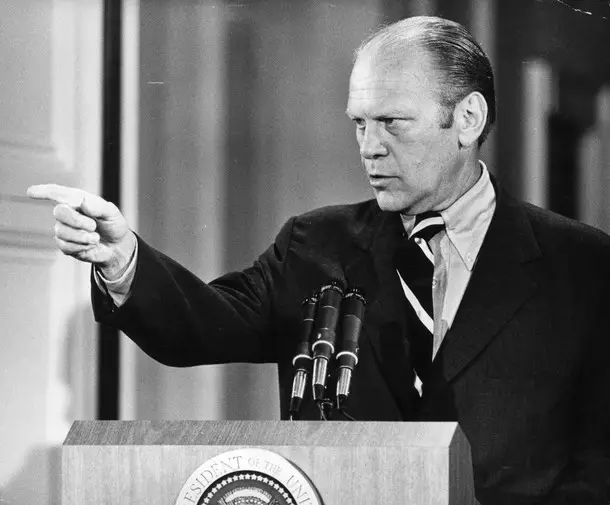 Gerald Ford Press Conference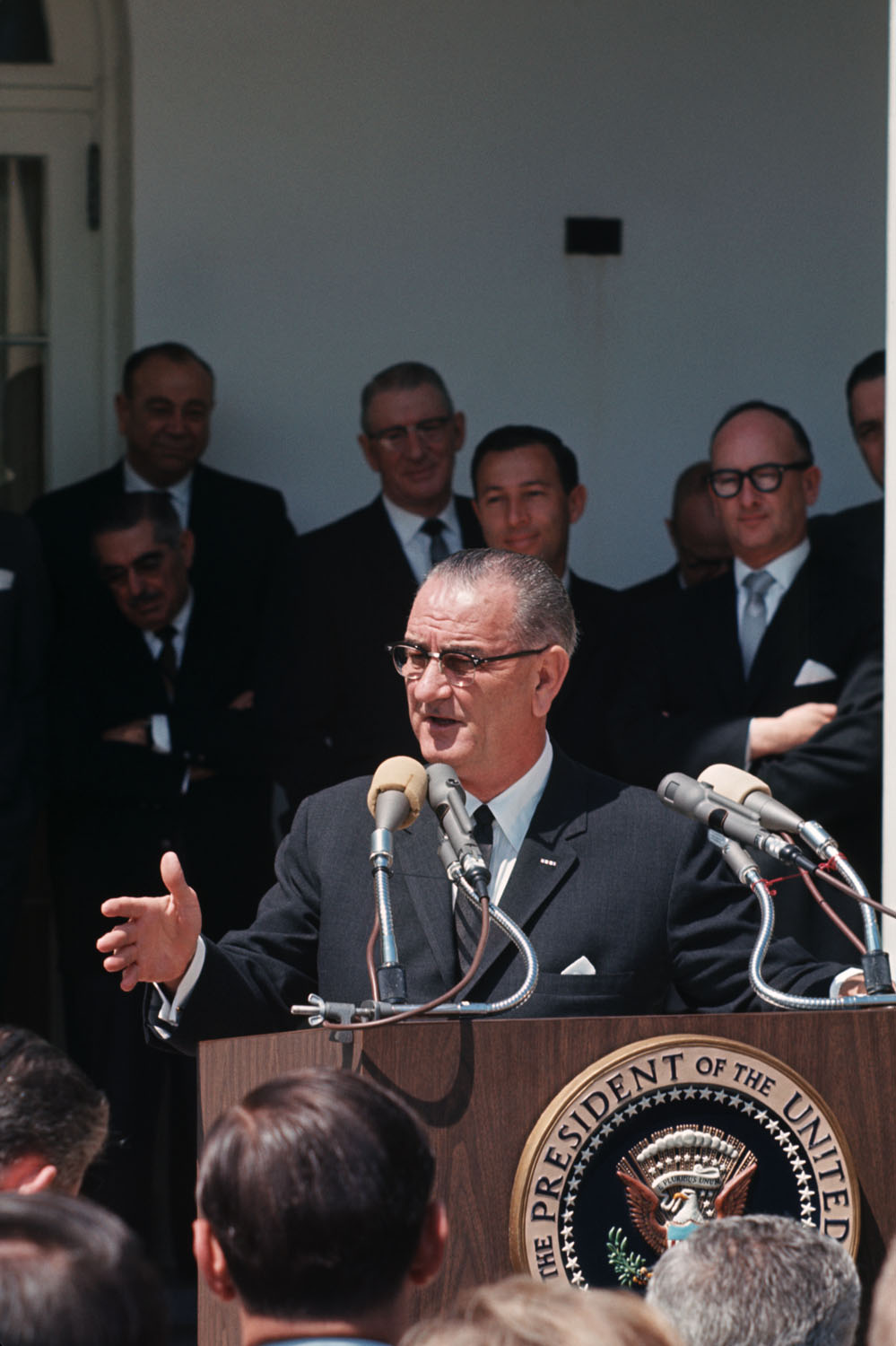 President Lyndon B. Johnson press conference
updated 02/16/12