Red Bull Energy Drinks Contain Bull Sperm-Fiction!
 
Summary of eRumor:
Warnings, Facebook posts and wiki pages are alleging that energy drinks like Red Bull contain bull sperm.  Some of these said that the energy drink contains "taurine," and go on to explain that "taur" is Latin for bull.  The Latin word is then added to "urine," which raised concerns that the product may contain the semen of bulls.
 
The Truth:
This one is bull, according to a Red Bull's answer to in their Frequently Asked Questions.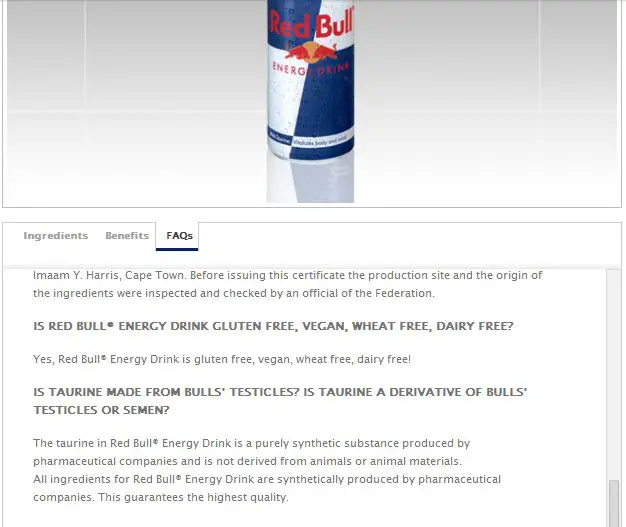 Screen shot of an older FAQ explanation by the Red Bull Company.
Posted 03/17/14