The Potential Dangers of Splenda / Sucralose – Disputed!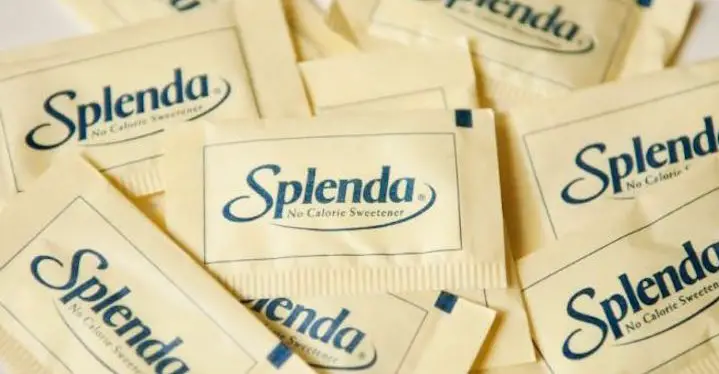 The Potential Dangers of Splenda / Sucralose – Disputed!
Splenda Safety Rating Lowered to Caution- Reported to be Truth!

Summary of eRumor:
Various warnings have been circulating on the Internet that the sugar substitute, Splenda, may do more harm than good.
The Truth:
According to a June 12, 2013 article by Fox News, a nonprofit public watchdog group called "The Center for Science in the Public Interest" issued a downgrade in "its safety rating of sucralose from 'safe' to 'caution,' meaning that the additive 'may pose a risk and needs to be better tested.'"
The article said that Italian researchers in an unpublished study discovered that "sucralose caused leukemia in mice," and the watchdog group is still investigating the credibility of the report.
Another study was condu
cted by Dr. Joseph Mercola and posted on his website.
Mercola wrote that "Adverse health effects related to Splenda have been reported by people around the globe, from gastrointestinal problems, seizures, dizziness, migraines, blurred vision, weight gain, and blood sugar elevation to allergic reactions."
The Splenda Frequently Asked Questions page said that "SPLENDA® Brand Sweetener has no known side effects."   They also denied that their product caused headaches, tooth decay or damaged kidneys.
Splenda users should practice moderation as such heavy tests are conducted in mass doses on lab rats.
TruthOrFiction.com checked the website for any updates to the safety rating and to date there are none.    We will post any new findings on this page when we get them.
Posted 02/21/14

---
A real example of the eRumor as it has appeared on the Internet:
Splenda warning:

SUCRALOSE
Artificial sweetener: No-sugar-added baked goods, frozen desserts, ice cream, soft drinks, tabletop sweetener (Splenda).

Approved in the United States in 1998, sucralose—marketed as Splenda—is used in soft drinks, baked goods, ice cream, sweetener packets, and other products. It previously had been used in Canada, Europe, and elsewhere. Sucralose is safer than aspartame, saccharin, acesulfame-K, and cyclamate, but it is often used in combination with acesulfame-K. Unlike aspartame, sucralose does not break down at high temperatures and so can be used in baked goods.

When sucralose was first being considered for approval by the FDA, the Center for Science in the Public Interest objected. A study in rats had indicated that the additive might cause premature shrinkage of the thymus gland, which is part of the immune system. However, a subsequent study did not find any problem. Likewise, studies designed to detect whether sucralose could cause cancer in lab animals did not find any problems.

A 2002 study in mice found that huge doses of sucralose caused DNA damage in mice, but numerous other genetic studies did not find any problems. A 2008 study funded by the sugar industry reported that Splenda significantly reduced beneficial bacteria and had other effects in the gastrointestinal tract of rats that could affect the bioavailability of drugs. Unfortunately, the study was small and had other shortcomings.

On a related issue, in 2012 a study found that changes in the incidence of inflammatory bowel disease (IBD) in different regions around the world closely correlated with the use of saccharin and sucralose. The author hypothesized that sucralose and saccharin may cause the disease by interfering with gut bacteria and digestive enzymes. (IBD is actually a group of diseases marked by an abnormal response by the body's immune system; IBD can cause severe pain and cramping, persistent diarrhea, and rectal bleeding. It has no cure, and its cause is unknown.) However, finding a correlation is not the same as demonstrating a cause-effect relationship. Further research is needed to verify whether sucralose (or saccharin) can interfere with the normal functioning of the gut or interfere with the absorption of drugs. People experiencing IBD or other GI symptoms could see if avoiding sucralose (and saccharin) provides any relief.

In what might be the greatest cause for concern, in 2012 an independent Italian laboratory announced (but has not yet published) a study that found that sucralose caused leukemia in mice that were exposed from before birth. That was the same lab that several years earlier published studies indicating that aspartame caused cancers in rats and mice.

A final point: McNeil Nutritionals long advertised Splenda as being "made from sugar, so it tastes like sugar." That statement may be literally true, but is misleading, as the Sugar Association charged in a lawsuit. In fact, the sweetener is a synthetic chemical made by chemically reacting sugar (sucrose) with chlorine. (The fact that sucralose is synthetic does not make it unsafe.) The lawsuit was settled without any announcement of the terms, but McNeil has dropped that "made from sugar" slogan.

Be aware that artificial sweeteners are being used more and more often without any disclosure on front labels. Read ingredient lists carefully if you are concerned about any of those sweeteners.