'There is a New Drug on the Street in the Form of a Gummi Bear'
Claim
Parents should be on the lookout for a new street drug that looks like gummy bears that could be given out as Halloween candy.
Like this fact check?

Reporting
The convergence of a "funny" meme and television reports out of Florida fueled confusion around the imaginary dangers of drugs hidden in candy "gummy bears" in October 2015.
The graphic was first published on ifunny.co with photographs of the alleged drugs alongside the caption:
Okay so there is a new drug on the streets that are in the form of a gummy bear, gummy worm etc. This Halloween if you get handed a gummy bear in (an) irregular package DON'T RECEIVE IT!

It is known to put you in a coma, make you brain dead and/or death.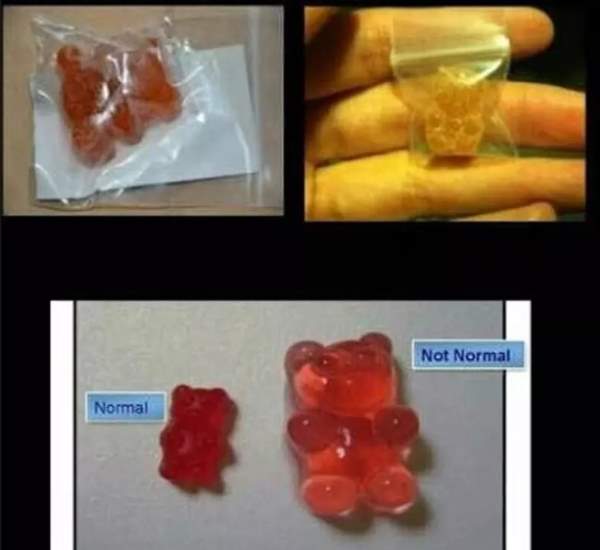 Despite there being no actual information attached to the graphic, it spread online. But that same year, local-level television outlets in Miami broadcast warnings from police that "candy-like" synthetic drugs were spreading in the city: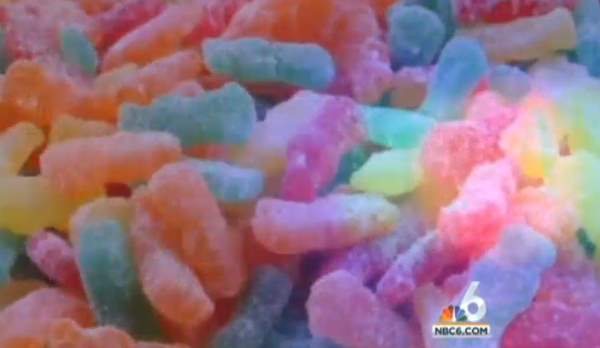 "During a narcotics bust, Miami-Dade Police said they found what looked like candy in a zip lock bag," WFBS-TV reported at the time. "Turns out, it was laced with a synthetic drug similar to Flakka and bath salts."
Even here, though, there was no claim that the "candy bath salts" were being handed out to trick-or-treaters. (Consequently, police did not have to delete any posts saying so, unlike their colleagues in Mississippi.)
However, every fall police departments and local news stations will publish warnings about "ecstasy" or drugs made up to look like candy and spread illicitly; in September 2021, for example, police in Auburn, Georgia claimed they found "numerous illegal drugs made in the form of candy" during a traffic stop: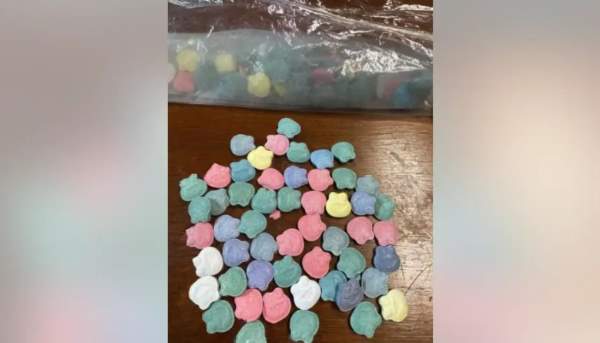 While the majority of reporting related to these types of alleged crimes is framed as a version of "stranger danger," Mental Floss magazine reported in 2014 that Timothy O'Bryan, an 8-year-old Houston boy who was killed by poisoned Halloween candy 30 years earlier, was attacked by someone much closer to home:
Although the poisoning initially looked like it might have been the work of a deranged homeowner, the investigation into O'Bryan's murder soon centered on his father, Ronald Clark O'Bryan.

A bit of digging revealed that Ronald O'Bryan had recently taken out hefty life insurance policies on both of his children, and police quickly built a case, albeit a circumstantial one, that O'Bryan had given both Timothy and his daughter, Elizabeth, the poison candy to try to collect on the policies. To help cover his tracks, O'Bryan also gave two other children cyanide Pixy Stix. Luckily, his daughter and the other two children had passed up the poisoned powders in favor of other treats.
In June 1975, Ronald O'Bryan was convicted of capital murder and four counts of attempted murder for his actions. He was executed on March 31 1984. In marking the 35th anniversary of his execution, the Austin-American Statesman reported:
When news of O'Bryan's death reached a group of observers who'd gathered for the occasion outside the Huntsville prison facility, they cheered and yelled, "Trick or treat!"
The newspaper also noted that O'Bryan's crime was the only one of its kind reported in the U.S. However, the Food and Drug Administration does advise parents to inspect their childrens' trick-or-treat candy for tampering and to tell their children not to accept any candy that is not in its original wrapping.
Update 10/01/2021, 11:30 am: This article has been revamped and updated. You can review the original here.