Rick Dyer's Bigfoot Shooting-Fiction!
 
Summary of eRumor:
This is a forwarded email alleging that two men discovered, shot and killed Bigfoot in San Antonio, Texas.  They posted the story, photos and video on the Internet.
The Truth: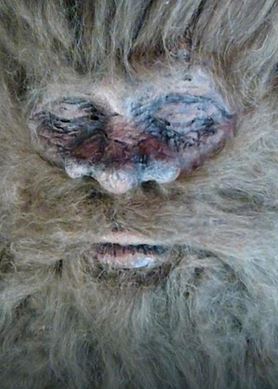 This Bigfoot encounter was a hoax, according to an  August 21, 2008 article by CNN that said, the "two men who claimed to have found the carcass of Bigfoot have surfaced to say: 'Hey, it was just a joke.'"   The article went on to say that the Bigfoot carcass turned out to be "an Internet-purchased Sasquatch costume stuffed with possum road kill and slaughterhouse leftovers."
Matthew Whitton and Rick Dyer, who have been described as Bigfoot hunting hobbyists posted a "mini documentary series" on YouTube to document the trials and tribulations of tracking, and ultimately slaying, Bigfoot.
Dyer and promoter Andrew Clacy had planned a tour for their new book, "I Told You So." The duo also plan to put Bigfoot's body on display in Phoenix so visitors — for a "very minimal" entrance fee of $10 — can see it for themselves, the trackers told a Fox affiliate in Las Vegas.   The Fox station added a notice on the page that said the tour was cancelled.
CNN also reported that the prank did not go unpunished.  Whitton, was terminated from his position as a police officer for Clayton County.
Posted 03/27/14