FEMA Corps Team Members Are the Modern Day Hitler Youth-Fiction!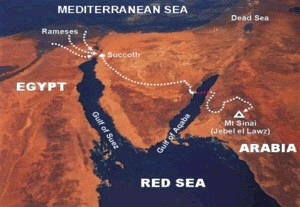 FEMA Corps Team Members Are the Modern Day Hitler Youth-Fiction!
Summary of eRumor:
This is a forwarded email that contains an article that compares a group of American youths who recently graduated from the FEMA Corps program to Hitler Youth.  The email also alleges that the Department of Homeland Security is raising an army and ordered billions of rounds of ammunition.
The Truth:
The origin of the eRumor comes from an
October 7, 2012 article from the Whiteout Press
but these are the ramblings of someone who appears to know very little about the Federal Emergency Management Agency (FEMA), the Department of Homeland Security (DHS) and World War II history of Nazi Germany. According to their website,
FEMA Corps
is a program that creates a pool of trained team members ranging from ages 18 to 24 to assist in disaster recovery.   The mission of this program is to establish a unit of 1,600 service corps members dedicated to disaster preparedness, response, and recovery. The benefit of this program is to prepare participants "for careers in emergency management and other related fields, building depth in the emergency management community."  The first 480 members began training in August 2012 and became ready for deployment in September 2012.  The next training program begins in Winter 2013. FEMA Corps members are compensated for their time. According to the
FAQ
on their website, "FEMA Corps members receive a living allowance of approximately $4,000 for the 10 months of service (about $200 every two weeks before taxes), housing, meals, limited medical benefits" and members can receive up to an additional $400 a month for childcare.   After the first 10 month term of service there is an option to extend for a second year.
Comparison to Hitler Youth
Hitler Youth were created in the 1920's and targeted boys and girls from the ages of 10 to 18. It began as a voluntary program but in 1936, after Adolf Hitler came into power the program became compulsory.   According to the Historylearingsite, the "task of the boys section was to prepare the boys for military service. For girls, the organization prepared them for motherhood."    Members of FEMA Corps do not fall into to this age range nor are they trained or prepared for the military.
The photo in the forwarded email depicting a young team of FEMA Corps members fully armed and ready to respond is inaccurate. According to a May 13, 2009 article in the New York Times the group in the photo are Explorer Scouts in a simulated counter terrorism training exercise, which occurred in California's Imperial County under the leadership of local law enforcement and Border Patrol. The article said, "The Explorers program, a coeducational affiliate of the Boy Scouts of America that began 60 years ago, is training thousands of young people in skills used to confront terrorism, illegal immigration and escalating border violence — an intense ratcheting up of one of the group's longtime missions to prepare youths for more traditional jobs as police officers and firefighters."
DHS Armament?
The writer of the eRumor also alleged that the DHS is raising an army and ordered billions of rounds of ammunition.  The DHS oversees agencies that conduct  law enforcement, military missions, and immigration enforcement. In a February 14, 2013 article by Fox News, it was disclosed that DHS training centers have used as much as 15 million rounds annually for training exercises and practice on shooting ranges. The article also said that the DHS plans to purchase 1.6 billion rounds of ammunition for Immigration and Customs Enforcement (ICE), calling it "the federal government's second largest criminal investigative agency."
But ICE is not the only armed agency under the Department of Homeland Security. The U.S. Secret Service, the intelligence agency that was originally under the Department of the Treasury has the responsibility of protecting the President and dignitaries.  This agency has been under the blanket of the DHS since March 1, 2003.   One agency under the DHS that could be considered to be a major user of weapons and ammunition is the United States Coast Guard. The United States Coast Guard (USCG) is on loan to the DHS from the Department of Transportation and has enough fire power to protect U.S.
ports, chase and apprehend pirates and smugglers and assist in the protection of our military assets and facilities in the Persian Gulf. The USCG lists 212 aircraft, various vessels ranging in boats from 18 feet to 47 feet along with a fleet of cutters ranging from 65 feet to 179 feet.  The USCG also performs search and rescue for mariners in peril on the water.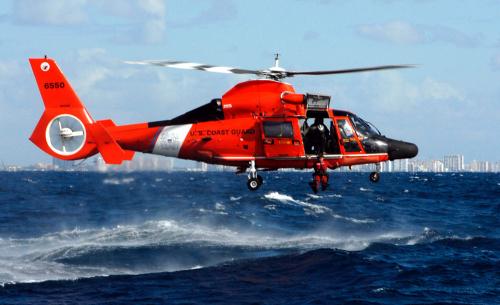 The USCG H-65 Dolphin helicopter in the photo above is usually armed with Single 7.62mm M240B/H machine gun, a 7.62mm shoulder-fired precision weapon and a .50-caliber shoulder-fired precision weapon.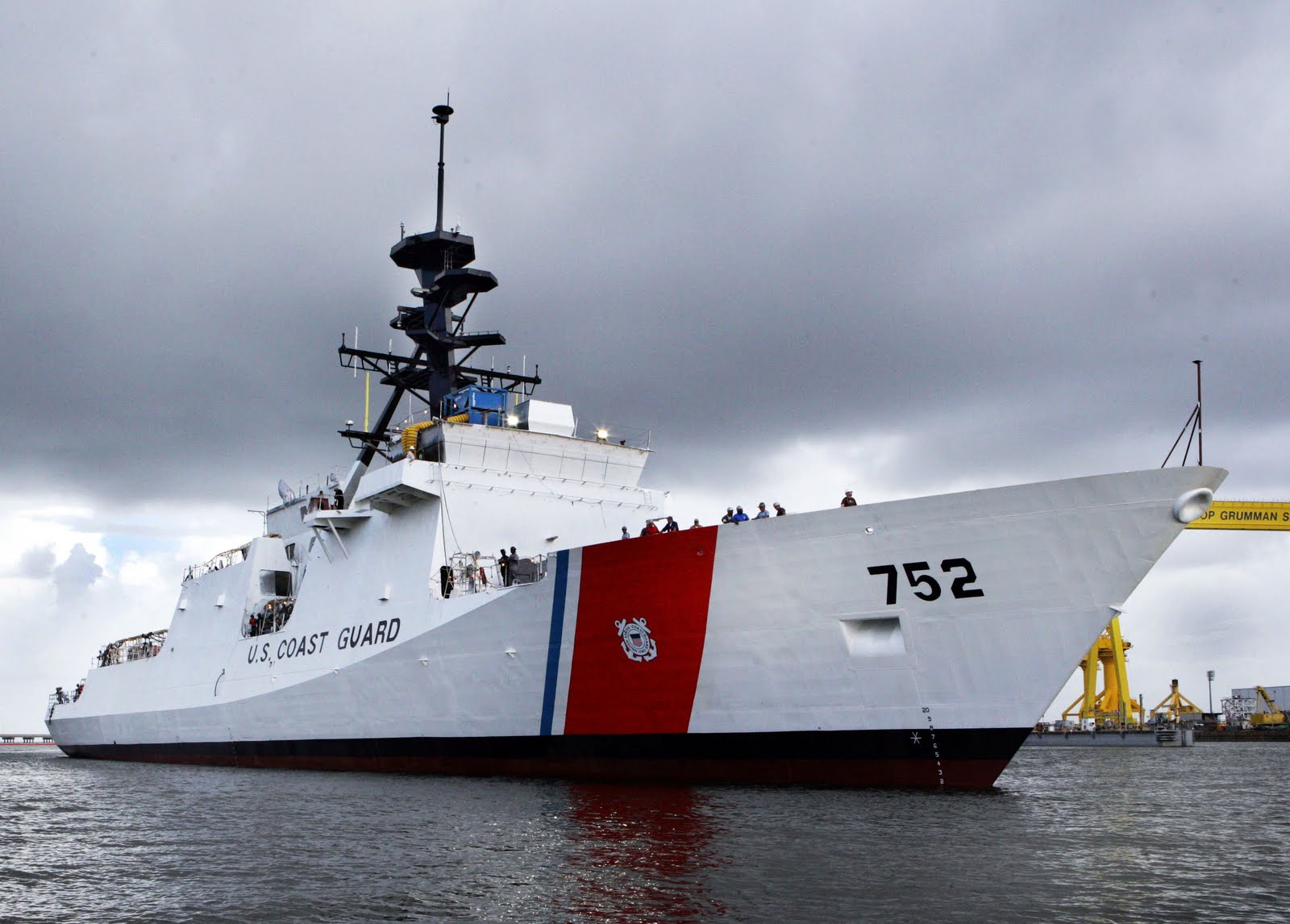 USCG Cutter Stratton pictured above is one of the newest ships in the fleet can carry USCG Helicopters and has an armament of 57mm Bofors Gun, 1 Phalanx, a CIWS 1B 20mm, four 50 caliber machine guns, as well as two M240B light machine guns.  The cutter is also capable of launching 25 Foot Defender Class Boats with gun mounts both forward and aft. Other agencies under the DHS, according to their organizational chart, are U.S. Customs & Boarder Protection, U.S. Citizenship & Immigration Services, U.S. Immigrations & Customs Enforcement, U.S. Secret Service, and Transportation Security Administration.   Each agency has members who carry and are trained to use weapons.
Special Armored Vehicles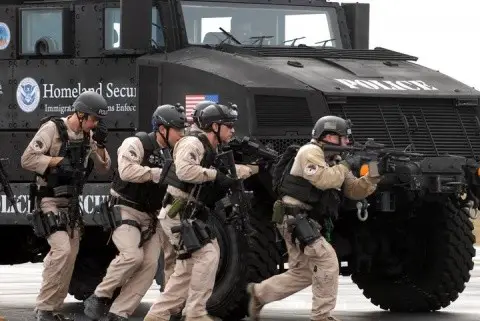 The High Mobility Multipurpose Wheeled Vehicles (HMMWV or "Humvee") are real and some agencies receive training on these armored vehicles designated for Special Response Teams by the DHS.  The above photo shows members of  U.S.
Immigrations & Customs Enforcement in a special training exercise involving armored vehicles. Also, FEMA is the training agency for first responders from the local level to agencies under the DHS.   So that all agencies speak the same language at the scene of a disaster the
Incident Command System
was developed for all levels of government as well as private sector and by many nongovernmental organizations. updated 2/14/13
---
A real example of the eRumor as it has appeared on the Internet:
Scary! FEMA Corps graduates first class. Might you wonder why?

Is this the Civilian Defence Force that Obama promised when he was elected ?
As large as our military ?

Full time and paid ?
Whiteout Press
Homeland Security graduates first Corps of Homeland Youth
October 7, 2012. Vicksburg. The federal government calls them FEMA Corps. But they conjure up memories of the Hitler Youth of 1930's Germany. Regardless of their name, the Dept of Homeland Security has just graduated its first class of 231 Homeland Youth. Kids, aged 18-24 and recruited from the President's AmeriCorp volunteers, they represent the first wave of DHS's youth corps, designed specifically to create a full time, paid, standing army of FEMA Youth across the country.
On September 13, 2012, the Dept of Homeland Security graduated its first class of FEMA Corps youth, aka the Homeland Youth. Image courtesy of DHS.gov.
On September 13, 2012, the Department of Homeland Security graduated its first class of FEMA Corps first-responders. While the idea of having a volunteer force of tens of thousands of volunteers scattered across the country to aid in times of natural disasters sounds great, the details and timing of this new government army is somewhat curious, if not disturbing.

DHS raising an armed army
The first problem one finds with this 'new army' is the fact that they are mere children. Yes, 18 is generally the legal age a person can sign a contract, join the military or be tried as an adult. But ask any parent – an 18, 20 or even a 24 year-old is still a naïve, readily-influenced kid.

The second problem with this announcement and program is its timing. Over the past two years, President Obama has signed a number of Executive Orders suspending all civil and Constitutional rights and turning over management of an America under Martial Law to FEMA. Also in that time, domestic federal agencies under DHS, including FEMA, have ordered billions of rounds of ammunition as well as the corresponding firearms. Admittedly, these new weapons and ammunition aren't to be used in some far-off war or to fight forest fires in California, but right here on the streets of America.
Strange Armoured Fighting Vehicles
Individuals around the US have begun reporting the site of strange, new, heavily-armed FEMA fighting vehicles. What would a disaster relief agency like FEMA need with 2,500 brand new GLS armoured fighting vehicles? According to the agency's own mandate, as well as President Obama's recent Executive Order, the answer is 'population control' during a time of Martial Law.
One set of images made available by Rense.com shows trailer after trailer carrying these new DHS and FEMA armoured fighting vehicles, complete with machine gun slots. They're labelled with the usual backward American flag and the title, 'Homeland Security'. Below that and the DHS logo, it also reads, 'Immigration & Customs Enforcement'. Joining those markings, the black vehicles with white lettering also display 'POLICE/RESCUE' on one side and 'Special Response Team' on the other.
DHS & FEMA armed fighting vehicles. Images courtesy of Rense.com.
FEMA Corps
FEMA Deputy Administrator Rich Serino gave the keynote address at the 'Induction Ceremony' for the inaugural class of FEMA Corps members. According to the DHS website, 'Corps members assist with disaster preparedness, response, and recovery activities, providing support in areas ranging from working directly with disaster survivors to supporting disaster recovering centres to sharing valuable disaster preparedness and mitigation information with the public.'
Serino describes what the first FEMA Corps class has accomplished so far, as well as where they'll be going next:
'Yesterday, we welcomed 231 energetic members into the first ever FEMA Corps class. The members just finished off their first month of training with our partners at the Corporation for National and Community Service (CNCS) and are one step closer to working in the field on disaster response and recovery. They will now head to FEMA's Centre for Domestic Preparedness to spend the next two weeks training in their FEMA position-specific roles. Once they complete both the CNCS and FEMA training, these 231 dedicated FEMA Corps members will be qualified to work in one of a variety of disaster related roles, ranging from Community Relations to Disaster Recovery Centre support.'

Unlike most local disaster response teams who are volunteers, training periodically and only showing up when there's a disaster, the FEMA Corps will be a paid, full time, standing army of government youth. FEMA Deputy Administrator Sarino goes on to explain, 'The new members, who range in age from 18-24 years old, will contribute to a dedicated, trained, and reliable disaster workforce by working full-time for ten months on federal disaster response and recovery efforts.'
In closing his announcement of the first graduating class of FEMA Corps Youth, Sarino describes his and the agency's vision of the future, one where 'FEMA Corps sets the foundation for a new generation of emergency managers'.
As we detailed in the August 28 Whiteout Press article 'History of DHS Ammunition Purchases', federal emergency management agencies are looking more and more like a military army every day.
The federal government's procurement website actually lists DHS' requests for bids to supply it with ammunition and military weaponry. All of the orders listed in the above article, including the orders for hundreds of millions of rounds of ammunition, are publicly available at http://www.fbo.gov/.
One look at a chart of DHS ammunition purchases over the past decade reveals a drastic spike in orders of bullets recently, totalling in the billions of rounds. Other charts available online show a similar drastic spike in the purchases of accompanying weaponry by the Department of Homeland Security.

What is the US federal government preparing for? And why does it feel it needs an army of brainwashed youth, millions of guns, thousands of armoured fighting vehicles and literally billions of rounds of ammunition, just to provide relief to the American people during a natural disaster? Any historian will tell you it sounds more like the arming of the Hitler Youth than an army of first responders fighting forest fires and hurricanes.