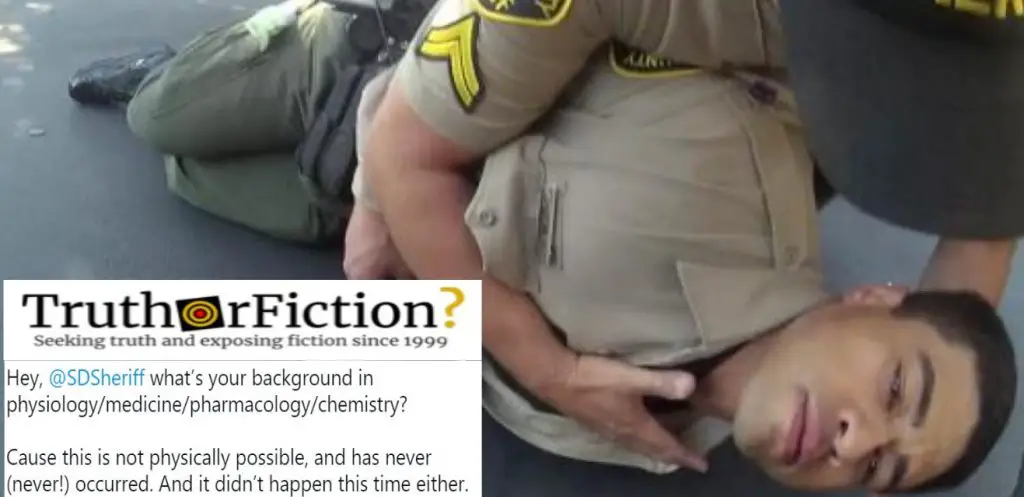 Medical groups have flatly said that it is impossible to overdose by touching the substance.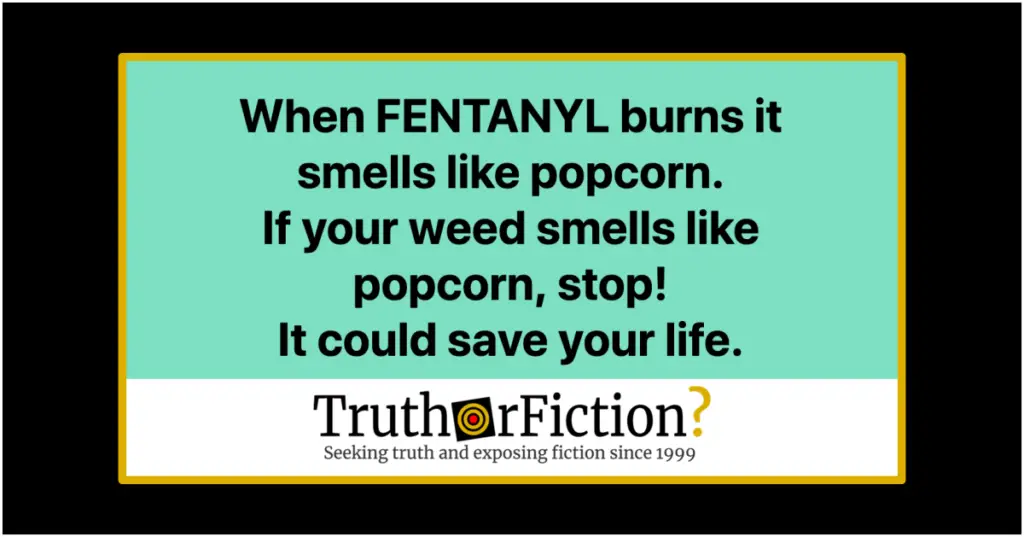 On April 4 2019, the following warning appeared (archived here), containing the claim that marijuana smokers can detect fentanyl contamination by smell: In addition to its primary claim (that fentanyl-laced weed smells like popcorn), the post contained some secondary tacit claims: primarily that marijuana can be contaminated with fentanyl and that smoking it could be lethal. No …
Does Fentanyl-Laced Marijuana Smell Like Popcorn? Read More »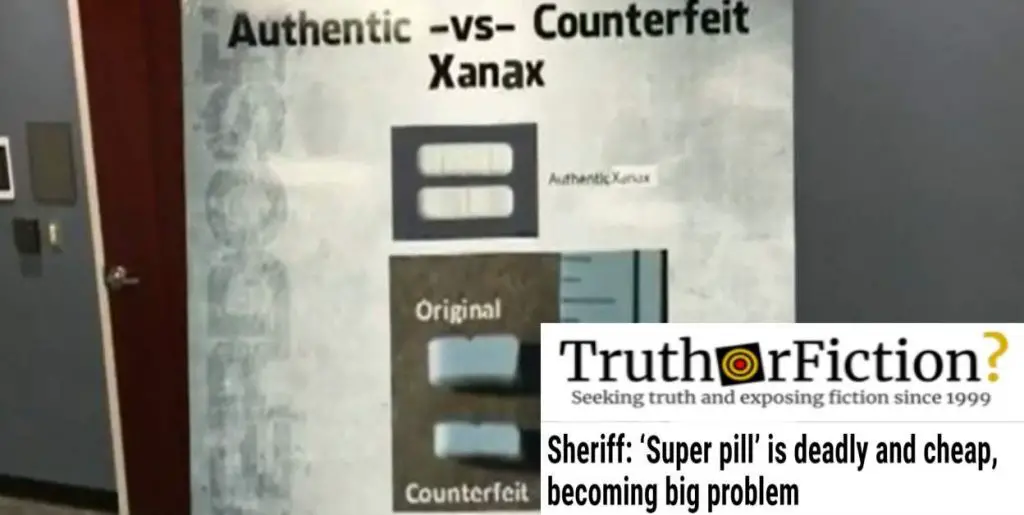 A real story out of Florida in 2016 was re-packaged after the fact and presented as if it were still happening.