U.S. foreign aid to Ukraine will go to Russia-Truth!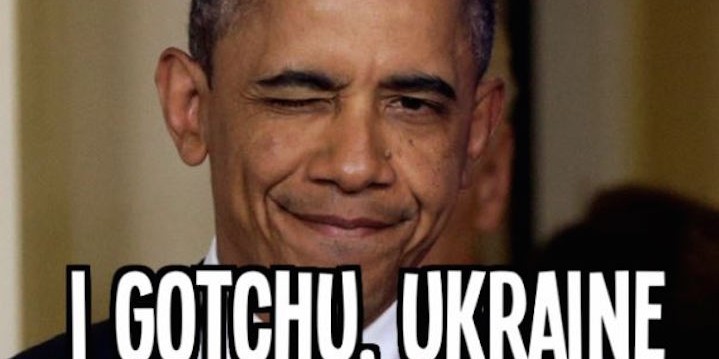 U.S. foreign aid to Ukraine will go to Russia-Truth!

Summary of eRumor:

The United States sent $1 billion to Ukraine to help pay for higher natural gas prices charged by Russia because of the conflict in Crimea.
The Truth:
This is a viral email that makes false claims about $1 billion in aid that the United States is sending to Ukraine.
President Obama signed the bill into law on April 3, 2014. It includes $1 billion in loan guarantees, but the funds won't be used to pay for Russia for higher natural gas prices.
Some of the funds will be used to reform Ukraine's energy sector so it won't be as dependent on Russia for natural gas. Funds will also be used to reform the country's banking system, crack down on corruption, train its military, improve security and support elections, according to the bill.
Ukraine depends on Russia for about half of its natural gas supply. Reuters reported that Russia had raised its prices for Ukraine by 80 percent as of April 4, 2014.
The International Monetary Fund approved a loan package to help Ukraine pay for its energy supplies, according to euronews.com.
Posted 04/04/14
---
A real example of the eRumor as it has appeared on the Internet:
Let me see if I have this right……
 Ukraine buys almost all its energy (natural gas) from Russia.

Revenues from natural gas sales are a primary source of income for Russia.

Because of the recent disagreement between Ukraine and Russia, Russia is raising the price of natural gas it sells to Ukraine.

Ukraine is almost broke and can't afford the increase in the natural gas price because it would be forced into bankruptcy.

Obama (the USA) just announced the United States is giving Ukraine $1 billion to assist in paying for the higher priced natural gas it buys from Russia.
So, the United States is actually giving Russia $1 billion because the money is just passing through Ukraine.

The first question: Has Putin figured out a way to raise the price of his natural gas sales and make the U.S. pay for the increase?

Next question: Was he really in the KGB or was he a commodities trader?

If this analysis is accurate, Putin just got Obama (the USA) to pay him $1 billion by holding a press conference and trucking some troops across town from the Russian Navy base in Ukraine.

Who is the smartest guy in the room now?