Obama Ordered Half Staff Flag for Whitney Houston but not for Shirley Temple-Fiction!
Obama Ordered Half Staff Flag for Whitney Houston but not for Chris Kyle-Fiction!
Obama Made no Statement on the Passing of U.S. Ambassador Shirley Temple Black-Truth!
 
Summary of eRumor:
Viral posts on Facebook that allege that President Obama ordered a flag at half mast for singer/actress Whitney Houston but two years later, when U.S. Ambassador Shirley Temple Black died, the President ignored her death.   Other versions compare Whitney Houston and U.S. Navy sniper Chris Kyle, who was murdered on February 2, 2013.
 
The Truth: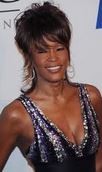 There was no national order to lower the flags by President Obama for singer Whitney Houston.
An order to lower the flags in the state of New Jersey was issued by Governor Chris Christie.   This according to a February 14, 2012 article by NJ.Com, a news site based in New Jersey, that said, Governor "Chris Christie plans to sign an executive order requesting flags on public buildings in New Jersey to fly at half-staff on the day of Jersey native Whitney Houston's funeral."
Houston was found dead in her hotel room bathroom at the Beverly Hilton in Beverly Hills, Ca on February 12, 2010.  She was in the Los Angeles area for the Grammy Awards.  The official coroner's report listed her cause of death as accidental drowning with heart disease and cocaine use listed as contributing factors.
The article also said that the memorial service was held at Newark's New Hope Baptist Church, where Ms. Houston began singing when she was a child.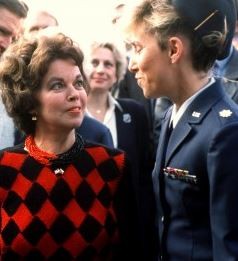 Almost two years later, on February 10, 2014 former U.S. Ambassador and child star Shirley Temple Black died from natural causes at her home in Woodside, California at the age of 85.   President Obama made no comment of the services to her country by the late actress.  This according to a February 11, 2014 article by the Washington Times that said the President "chose to put out a statement about the retirement of a civil rights activist Tuesday while remaining mum about the death of former child star and diplomat Shirley Temple Black. "
According to her page on biography.com, Shirley Temple Black serve as U.S. ambassador to the United Nations from 1969 to 1970.  In 1974 she was appointed by President Gerald Ford as U.S. Ambassador to Ghana.  From 1976 to 1977 she served as chief of protocol of the United States.  Her page also said that "Temple became the only person to date to achieve the rank of honorary U.S. Foreign Service officer," in 1988.  One year later, President George H. W. Bush appointed her as ambassador to Czechoslovakia, a role that she served until 1992.
Chris Kyle was a decorated U.S. Navy Seal with 150 confirmed kills.  On February 2, 2013 he tragically met his death at a pistol range.  Texas Governor Rick Perry issued a formal statement but we have not found any official statement from the White House.
Kyle and his friend, Chad Littlefield, were helping a friend, U.S. Marine Reservist Eddie Ray Routh, overcome post traumatic stress disorder when Routh allegedly turned is weapon on Kyle and Littlefield and open fired. This according to a  September 17, 2013 article by an NBC News affiliate in Dallas/Fort Worth, Texas that said, "Routh, 25, is facing capital murder charges after police said the troubled war vet shot and killed Chris Kyle, the most lethal sniper in U.S. history."      Routh's trial is expected to begin in May, 2014.
Posted 2/17/14  Updated 02/20/14