A Recent History of George Soros Conspiracy Theories
If you have spent any time on the internet since 2016 — and who hasn't? — you'll be familiar with right wing bugbear George Soros, an extremely rich philanthropist who donates generously to liberal and progressive causes, and if that was the extent of it, we could end this article here.
Unfortunately, that's not the end of it, as George Soros is Jewish, a survivor of the Holocaust, and a keen critic of racial inequality and antisemitism across the board. That means that, long ago, any critiques of his actions (and there is always room to critique the very rich in an unequal society, regardless of whose causes they fund) ceased to be meaningful and started being little more than antisemitic conspiracy theories.
In the latest loud episode of this phenomenon, disgraced former U.S. President Donald Trump has invoked a George Soros conspiracy theory in the course of attacking Manhattan District Attorney Alvin Bragg and smearing him as a "Soros-backed animal" in an all-caps social media post.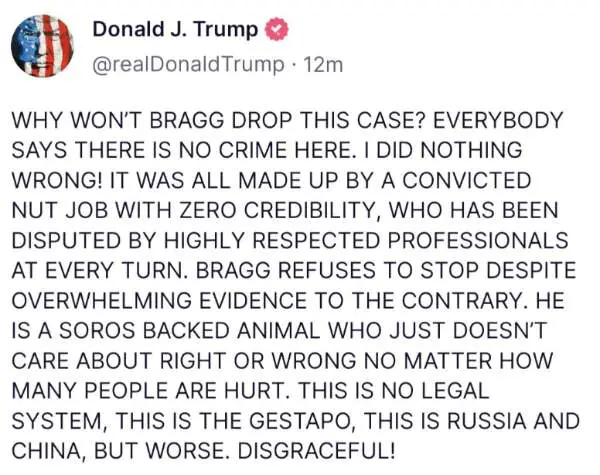 As Business Insider reported:
To be clear, there is no evidence that George Soros has donated to Bragg. Right-wing claims that the district attorney is controlled by Soros are false. Trump's claims are likely based on the fact that a group Soros does fund — an arm of the nonprofit Color of Change — has donated to Bragg, though none of those funds were earmarked for Bragg, according to a Soros spokesperson, Michael Vachon. Soros' son and daughter-in-law have donated directly to Bragg's campaign.
While Trump's post has already been met with criticism from local leaders, there is no sign that it will be the last of its kind. Here's a list of claims falsely attached to Soros for the purpose of stoking right-wing grievances: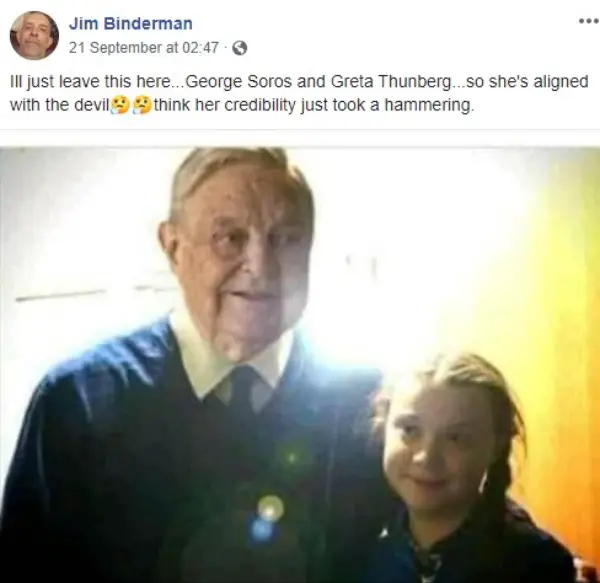 Soros himself has been falsely accused of being a Nazi, a particularly vile smear for a Holocaust survivor. As the Washington Post recounted:
In actuality Soros, whose father, Tivadar, had previously changed the family's last name from Schwartz to Soros so as to be less obviously Jewish in an increasingly anti-Semitic Budapest, disguised himself as a Christian during the Second World War.

[…]

while Soros was, as a student, sent to run errands at the Judenrat, a council of Jews whom the Nazis forced to do their bidding, he did not round up Jewish people. In fact, per Soros's recollection, when he was given a list of names, with instructions to tell them to report to a location from which they would be deported, his father said he should not tell them to go.
"George Soros conspiracies have been a fixture of the far right in the U.S. since 2010, and now they're even more mainstream," researcher Ben Lorber, who specializes in analyzing anti-semitist activity, told Business Insider. "The rise of the far right that's occurred alongside the MAGA movement has led to the mainstreaming of antisemitism in this country."
As the Anti-Defamation League reported in January 2023:
While young adults (between the ages of 18 and 30) show less belief in anti-Jewish tropes (18 percent believe six or more tropes) than older adults (20 percent believe six or more tropes), the difference is substantially less than measured in previous studies.
The attempt to link Bragg and Soros came amid speculation (also inflamed by Donald Trump) that Trump was about to be indicted by a New York grand jury in connection with a $130,000 payment he made to adult film star Stormy Daniels in 2016. As NBC News reported, that false association led to Trump supporters sharing profoundly violent fantasies against both men:
Users on TheDonald threatened to "blow up" the DA's office and "take out" Bragg. Others on Truth Social implored others to "take out [left-wing megadonor George] Soros" and "run [him] through a tree limb chipper," urging one another to "go in guns blazing" and start a "civil war now if [Trump] is arrested."
Meanwhile, local and federal officials are investigating multiple death threats sent to Bragg's office, including one sent by letter that included an unidentified white powder.
Managing editor Brooke Binkowski also contributed to this story.